Is

TCM Evidence-Based and Safe?
Traditional Chinese Medicine has undergone some of the most rigorous testing and research of all the treatment options offered by complementary and alternative therapies. Furthermore, the two treatments most often utilized in TCM clinical practice, acupuncture and herbal medicine, are supported as effective by many research studies.
Although there is much work to be done before we can truly understand the mechanisms of acupuncture and Qi, there is a growing body of solid evidence that suggests acupuncture and TCM are safe and effective for the treatment of many conditions.
More importantly, Chinese medicine may have much to offer us in the West in terms of things we can do to prevent illness and disease, optimize our health, and enhance our wellbeing.
Has the US government recognized TCM?
Acupuncture
The Food and Drug Administration (FDA) oversees the use of medical devices, a category that includes acupuncture needles. In 1996, the FDA reclassified the needles as Class II medical devices, deeming them safe for general use by licensed, registered, or certified practitioners. This lifted the "experimental device" status that had been in effect for more than 20 years.
Additionally, in 1997 the National Institutes of Health (NIH) convened a Consensus Development Conference on acupuncture. An objective panel summarized the results of acupuncture research that was presented at the conference and concluded:
There is sufficient evidence of acupuncture's value to expand its use into conventional medicine and to encourage further studies of its physiology and clinical value.
As a result of the NIH conference many physicians now feel comfortable referring their patients to acupuncturists, at least for the conditions specified in the consensus statement. Recent large scale trials in the UK, Spain, and Germany have supported the effectiveness of acupuncture for low back pain, neck pain, headache, and osteoarthritis. These trials have had a positive effect on healthcare reimbursement for acupuncture.
Herbal Medicines
With respect to herbal medicines, the FDA classifies them as "dietary supplements," as it does all botanical medicines. Thus they are regulated under the Dietary Supplement Health and Education Act (DSHEA). Manufacturers of Chinese herbs do not need to get pre-market approval from the FDA, but they are responsible for determining that their products are safe and that their product claims are backed by evidence. For more information on FDA regulation, see Are Botanical Medicines Safe?.
What is the state of the research?
Although most of the research has focused on acupuncture and herbs, researchers have also conducted studies on Qigong, moxibustion, and tui na (Chinese massage).13-23
Very little research has been done that has focused on the whole system of TCM. Instead, researchers primarily focus on a single type of treatment, like acupuncture, and how it works or can be applied from a conventional medical perspective.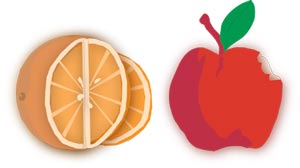 Many TCM practitioners feel that focusing on one treatment pulled from the overall TCM system does not recognize or honor the integrity of their paradigm. They argue that trying to understand one medical perspective in terms of another is like trying to understand the taste of oranges in terms of apples.
Below are examples of current research on acupuncture. There is similar research on many of the other TCM treatments, such as herbal remedies and moxibustion. But once again, it is worth considering the limitations of research that focuses on one aspect of TCM instead of the system as a whole.
What is the research on acupuncture?

PubMed lists more than 1,000 randomized controlled trials that have assessed either the efficacy (is it better than placebo?) or effectiveness (is it at least as good as other treatments?) of acupuncture. Many of these trials have been summarized in systematic, condition-specific reviews.
While the trend in recent trials is to reflect the real-world practice of acupuncture, earlier studies often tested acupuncture with inadequate treatment protocols. For example, a study on patients with asthma investigated the use of a single acupuncture treatment at one acupuncture point (which is like testing the effectiveness of a drug by giving it once instead of the full recommended course).
For what conditions?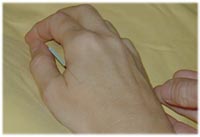 The NIH Consensus Development Conference, mentioned above, concluded that acupuncture is emerging as an effective treatment for a broad range of conditions. More specifically, the statement highlighted the "...efficacy of acupuncture for postoperative- and chemotherapy-related nausea and vomiting and for postoperative dental pain." It added that "...acupuncture may be useful as an adjunct treatment or an acceptable alternative...for other conditions, such as myofascial pain, low back pain, tennis elbow, carpal tunnel syndrome, osteoarthritis, headache, menstrual cramps, fibromyalgia, and asthma."
More recently the Society for Acupuncture Research held a conference to mark the 10th anniversary of the NIH consensus statement. Presenters noted improvements in the breadth and quality of research over the past decade (publications pending). Research surrounding conditions such as low back pain and osteoarthritis has continued to produce positive results. Likewise, new conditions for which acupuncture may be beneficial are emerging, such as anxiety, peri- and post-operative pain, and numerous Women's Health conditions.
How do I find studies?
The most complete resource for acupuncture research is PubMed. Begin your search by entering the keyword "acupuncture" along with the name of the condition (e.g. low back pain). Below are examples of recent studies:
Deng, et al. (2007). Randomized, controlled trial of acupuncture for the treatment of hot flashes in breast cancer patients. J Clin Oncol., 25(35), 5584-5590.
Scharf, et al. (2006). Acupuncture and knee osteoarthritis: a three-armed randomized trial. Ann Intern Med., 4, 145(1), 12-20.
Witt, et al. (2008). Acupuncture in patients with dysmenorrhea: a randomized study on clinical effectiveness and cost-effectiveness in usual care. Am J Obstet.Gynecol., 198(2), 166-168.
Witt, et al. (2006). Pragmatic randomized trial evaluating the clinical and economic effectiveness of acupuncture for chronic low back pain. Am J Epidemiol., 164, 487-496.
Xue, et al. (2007). Acupuncture for persistent allergic rhinitis: a randomized, sham-controlled trial. Med J Aust., 187(6), 337-341.
Zaborowska, et al. (2007). Effects of acupuncture, applied relaxation, estrogens and placebo on hot flushes in postmenopausal women: An analysis of two prospective, parallel, randomized studies. Climacteric, 10(1), 38-45.
What's the bottom line?
The two most important trends in acupuncture research reflect the real-world use of acupuncture. Research treatment protocols are increasingly matching clinical practice. For example, practitioners are allowed to choose patient-specific acupuncture point combinations rather than being required to treat all patients at the same set of points.
In addition, clinical trials are designed to compare acupuncture to standard biomedical treatments. For example, acupuncture can be compared to ultrasound therapy for treatment of rotator cuff impingement.
This type of research informs physicians' decisions about referral, as well as helps patients to make treatment choices. Further, this comparative effectiveness design allows assessment of relative cost of the treatment options.
Further Reading
Click here for a complete list of references.
Acupuncture
Acubriefs: Makes available the most comprehensive online database of references on acupuncture in the English language
PubMed: The National Library of Medicine's complementary medicine database on PubMed
Acupuncture Research: Strategies for Establishing an Evidence Base
Acupuncture Organizations