How

Can I Pay for TCM Treatments?
Many HMOs nationwide offer at least one form of alternative health care coverage. Most often this is for chiropractic care (87%) or acupuncture (47%).
The insurance coverage for acupuncture has increased during the past decade. In 1999, about one quarter of all HMOs provided some kind of acupuncture benefit, according to the Landmark Report on HMOs. A 2004 survey by the Kaiser Family Foundation and Health Research and Educational Trust reported that 47 percent of all employers offered acupuncture as a covered health benefit, up from 33 percent in 2002. In addition, 52 percent of the POS plans covered acupuncture, 47 percent of the PPO plans offered coverage, and 44 percent of conventional plans included an acupuncture benefit. The common form of insurance coverage is reimbursing patients for acupuncture treatment under physicians' referral and the most prevalent condition covered is pain-related.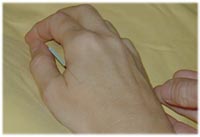 There seems to be less reluctance than there was 10 years ago to cover other forms of TCM, such as moxibustion, herbal medicine, or massage. However, these other treatments are covered by fewer insurance companies.
What are typical costs?
Costs for TCM services vary, depending upon the nature of the condition being treated, the treatments used, the length of the patient visit, and the area of the U.S.
Acupuncture
Treatment costs may vary from initial examination and treatment that takes about from 45 minutes to an hour or more and costs $55 to $150 to subsequent costs of $45 to $90 with 10-30 minutes of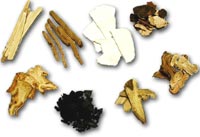 treatment.
Herbal Medicines
There are a number of forms of herbals, both traditional and modern. Depending on individual practitioner and the region, treatment prices vary. Usually an initial herbal consultation fee range from $30 to $60 and follow-up consultation costs around $30. A month's supply of herbs cost between $30 and $50.

The cost of TCM herbal medicines ranges from just pennies to dollars per dose. Moreover, some "prescriptions" are just for one or two doses (for example using yin qiao for treating a wind-heat pattern of the common cold) and will cost about 50 cents. Other formulas (such as those containing ginseng, cordyceps, or deer antler) used to treat deficiency patterns are required in daily doses over many months and can cost up to $10 a day.
Further Reading
Acupuncture.com has a lot of information, including an Ask the Doctor feature with an article on cost.