How

Can I Ensure Healthy Hospitalization? Read Up
When you're in the hospital, a lot of decisions are made for you. You're told what to eat, where to sleep, even what to wear!
Although you may feel dependent or vulnerable when you're hospitalized, you still need to be in charge of your health. One way to do this is to plan in advance.
The first step, when you can, is choosing the hospital. Most often, this happens when you choose a primary or specialist provider, because providers have privileges at specific hospitals.
For example, if you needed knee surgery and were deciding on a surgeon to perform the operation, you should ask where the surgeon has operating privileges and research the hospital. In some cases, your choice of surgeons will depend on who is in your primary provider's network. Some people find that they need to change primary providers to get the specialist (and hospital) that they want.
How do I choose a hospital?
Here are some of the factors you should consider when looking at hospitals:
Choosing a Hospital Form (Print)
Patient satisfaction
Specialties
Amount of experience with the surgery or procedure you are having
Safety reports
Quality indicators
Cost
Integrative therapies offered
Depending on where you live, some of this information may be available online. For example, the U.S. Department of Health and Human Services offers a hospital locator and comparison tool on their website.
The Leapfrog Group provides information on healthcare quality at different hospitals, and 100 Top Hospitals is another good resource for finding the best care available.
What should I do in the hospital?
Even if you're currently in robust health, thinking about what you should do if you are hospitalized can help ensure quality care when the time comes.

While it may seem ironic, hospitals are not necessarily healthy environments. According to a 1999 Institute of Medicine study, as many as 98,000 people die each year due to medical errors.
Here are some quick tips, courtesy of physician Bernie Seigal and author Yosaif August, to keep in mind while hospitalized:
Healthy Hospitalization Checklist (Print)
Have someone with you at all times.
Make sure the healthcare providers caring for you are aware of your history and are communicating with one another.
Ask questions about anything you are unsure of.
Don't hesitate to request a second opinion.
Make sure the environment is clean. Wash your hands frequently and ask those caring for you to do the same.
Insist that healthcare providers check your wristband and verbally confirm who you are.
Don't eat hospital food if it doesn't smell or taste right.
If you are going to have a surgical procedure done, make sure that your body is clearly labeled.
When you are discharged, make sure that you understand how to care for yourself and any plans for follow-up treatment.
How can my family or friends help?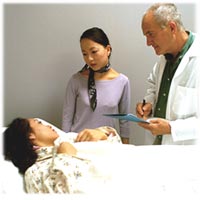 Family and friends can help us to navigate the system and can also be companions as we move through a healthcare experience. In addition, at times when you are unable to act on your own behalf (for example when you are under anesthesia), they can be there to look out and advocate for you.

Healthcare Advocates Checklist (Print)
Talk to your helpers about:
Listening when you are talking to your providers and not speaking for you, unless you are unable to do so yourself.
Helping you remember issues or questions you wanted to discuss.
Being empathetic - trying to understand how you feel.
Showing respect for your dignity, judgment, privacy, and independence.
Acting to mobilize all caregivers - professionals, friends, and family - as a team that focuses on your healing and comfort.
Continually guarding your interests, expectations, preferences and needs - and making sure that all caregivers are focused on the same goals.
What should I know about dealing with my insurance company?
In addition to basic considerations about hospitalization, you must be proactive and organized about interactions with insurance companies regarding a hospital stay. This checklist offers tips for gathering and documenting important hospitalization information.

Insurance Records for Hospital Stays Checklist (Print)
Keep organized records about all interactions with your insurance company about your hospital stay.
Keep copies of all letters, bills, and claims.
Keep notes about calls, including the date, time, customer service representative's name, and what you were told.
Ask to speak to someone else when you are not satisfied with a representative's explanations.
How else can I take charge of my health in hospital?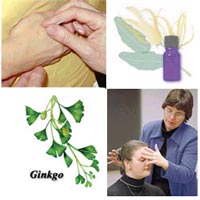 Another way to take charge of creating a healthier hospital stay is to inquire about integrative treatments offered by your hospital. For example, many hospitals offer integrative therapies like music therapy (for stroke patients), acupuncture for pain and nausea, and stress-reduction classes like yoga and meditation.

There may also be hospital staff members who are authorized to offer specialized skills like healing touch, Reiki, massage, or other therapies. Visit the hospital website or call Patient Services to learn more about integrative therapy options.
In summary
If you can choose your hospital, be sure to research which is the best for you, based on the amount of experience with the surgery or procedure you are having and the safety reports, among other criteria.
When you are in the hospital, stay alert to factors that could impact your safety and health, and enlist friends and family to help you.