The ancient practice of Ayurvedic medicine [1] has clearly helped millions of people create healthier lives. However, like any other medical system, Ayurvedic therapies have contraindications and the potential for adverse effects or side effects. This is of particular concern when therapies are used incorrectly, are abused or administered improperly, or are prescribed by unqualified practitioners.
Thus, consumers must take responsibility when seeking Ayurvedic therapies. It is imperative to check all practitioners' credentials, training, and experience.
Consumers must also communicate, both with their conventional and Ayurvedic practitioners. Patients must practice full disclosure about the therapies they are using, and the effects they are experiencing, to avoid potentially dangerous herbal or other therapeutic interactions.
Because many Ayurvedic therapies involve herbal elements, it is important to note that the United States Food and Drug Administration does not regulate herbs or dietary supplements. The International Society for Ayurveda and Health [2] (ISAH), a professional society of Ayurveda in the United States, recommends Ayurvedic therapeutic herbal use only when prescribed and properly supervised by a trained practitioner.
Some frequently asked questions about Ayurveda's safety include:
Is there good scientific research around Ayurvedic medicine?
Many Ayurvedic adherents argue that the system's incredible longevity offers a powerful argument for its success and safety. However, most of the information regarding Ayurveda's efficacy has been passed from teacher to student. In addition to this "oral history," the ancient books Charak Samhita and Sushruta Samhita contain observational documentations about the system's effectiveness.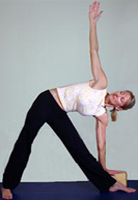 Although there is not a large body of clinical research on Ayurveda, many of the system's principles and practices are now recognized and used in conventional medical settings. For example, the Ayurvedic tenant of the psychological and physical impact humans experience during the changing of seasons is borne out in research on SAD (seasonal affective disorder).
There is also medical and layperson acknowledgement of the health benefits of Ayurvedic practices, such as yoga, massage, and meditation [3]. Herbs used in Ayurvedic medicine, such as tumeric, ginger, and neem, are now recognized as beneficial for heart health and as antioxidant-boosters. See the References and Further Reading section below for examples of research studies that are beginning to emerge on the use of specific Ayurvedic herbs.
Western knowledge of Ayurveda is still in its infancy, thus skepticism exists. As the use of Ayurvedic medicine grows, and as more practitioners share their knowledge with other healthcare providers, this wariness of Ayurveda may transform into appreciation and knowledge of the system.
What are potential obstacles to conducting "traditional" scientific research within the Ayurvedic system?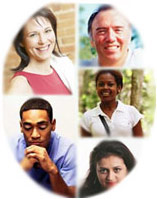 Like all science, Ayurvedic medicine is based upon careful observations. However, a main tenant of Ayurveda is its focus on individual treatment. Each regimen is highly customized according to each patient's needs. Ayurveda teaches that as there are no two persons alike, individuals may be treated with a different formulation, regimen or diet for the same disease. Thus, experiments measuring the outcome or effects of a single treatment on large numbers of people are impossible within the Ayurvedic system.
In short, the double-blind placebo control method of experimentation defies Ayurvedic principles and may not bring accurate results.
Is Ayurveda recognized by the World Health Organization (WHO)?
The WHO recognizes Ayurveda as a traditional system of medicine. In fact, the Organization adapted its formal definition of health from Ayurvedic teachings.
References and Further Reading
Kathaware, R.S. (2007). The Ethics of Ayurvedic Massage Therapy [4]. J Elements, 5(1).
Dhanasekaran, M., Tharakan, B., Holcomb, L. A., Hitt, A. R., Young, K. A., & Manyam, B. V. (2007). Neuroprotective mechanisms of ayurvedic antidementia botanical Bacopa monniera. Phytotherapy Research, 21(10), 965-969.
Gupta, P., Akanksha, Siripurapu, K. B., Ahmad, A., Palit, G., Arora, A., et al. (2007). Anti-stress constituents of Evolvulus alsinoides: an ayurvedic crude drug. Chemical & pharmaceutical Bulletin, 55(5), 771-775.
Krishnamurthy, M. N., & Telles, S. (2007). Assessing depression following two ancient Indian interventions: effects of yoga and ayurveda on older adults in a residential home. Journal of Gerontological Nursing, 33(2), 17-23.
Pandey, M. M., Rastogi, S., & Rawat, A. K. (2007). Saussurea costus: botanical, chemical and pharmacological review of an ayurvedic medicinal plant. Journal of Ethnopharmacology, 110(3), 379-390.
Rasool, M., & Sabina, E. P. (2007). Antiinflammatory effect of the Indian Ayurvedic herbal formulation Triphala on adjuvant-induced arthritis in mice. Phytotherapy Research, 21(9), 889-894.
Vasudevan, M., & Parle, M. (2007). Memory enhancing activity of Anwala churna (Emblica officinalis Gaertn.): an Ayurvedic preparation. Physiology & Behavior, 91(1), 46-54.
Xiao, D., & Singh, S. V. (2008). z-Guggulsterone, a constituent of Ayurvedic medicinal plant Commiphora mukul, inhibits angiogenesis in vitro and in vivo. Molecular Cancer Therapeutics, 7(1), 171-180.
Created Date:
October, 2008