In order for physicians and other healthcare practitioners to recommend a treatment or healing practice to patients, they need evidence that it is safe and effective. With respect to safety, there have been no reported negative effects from Reiki [1] in any of the research studies. This is understandable given that no substance is ingested or applied to the skin, and Reiki touch is non-manipulative (and can be offered off the body when needed).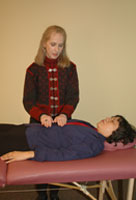 That leaves the question: is Reiki effective? Or more precisely, from a research perspective, what is Reiki effective for?

A Reiki practitioner would answer that question by saying, "Reiki is effective for restoring balance, which can show up in a number of ways, depending on the current need of the individual." That's not an answer that appeals to medical researchers, who are used to studying treatments for specific illnesses rather than treatments to promote wellness or restore balance.
Respected medical research is designed to address very specific questions. Although conventional medicine has long included a concept of homeostasis, or systemic balance, there has historically been no clear definition of this concept that can be used to test the hypothesis that Reiki promotes balance. Given the vagueness of the term stress and the differences in human bodies and the circumstances in which they live and function, how would science measure an individual's balance?

In view of the research dilemma posed by the ambiguity of the term stress, brain researcher Bruce McEwen of Rockefeller University has proposed a new model using the terms allostasis/allostatic load. Allostasis refers to the body's attempt to protect itself and regain homeostasis, and allostatic load refers to the damage that accumulates when those attempts are poorly managed and the stress response runs amuck.

Besides helping people recognize the difference between useful and harmful stress and how to reduce the latter, McEwen's model puts forth a series of measurements that researchers can use to determine both the effect of stress on the system and the response to stress-reducing modalities. Reiki has not yet been studied in this way.
To date, the primary outcomes studied in Reiki resarch have used measures for pain, anxiety, and stress, including heart rate, blood pressure, salivary cortisol, as well as measures for job burnout and caring efficacy. More specific measures have been used to evaluate outcomes for stroke rehabilitation, depression, and other chronic health conditions. Given the relatively subtle and complex nature of Reiki practice, these measures may not adequately capture the lived experience of those receiving Reiki. Measures that incorporate quality of life, patient satisfaction, and stress reduction may have the greatest potential for demonstrating the benefits of Reiki practice.
What are some of the other issues in researching Reiki?
Studying modalities such as Reiki brings up other questions. The randomized controlled trial is well suited to studying the impact of pharmaceutical products (although recent developments have shown that even this line of inquiry can be manipulated).
But is the linear simplicity of the randomized controlled trial well suited to studying therapies that clearly elicit complex, multileveled, rapid and lasting responses such as is seen with Reiki? Many respected researchers think not, and a dialogue about how best to study Reiki and other integrative therapies and healing practices has begun. Systems theory is increasingly seen as providing a more viable approach to study the web of interactions involved in integrative therapies. Qualitative research may also provide a broader lens in generating relevant data.

A unique confounding variable in Reiki research is controlling for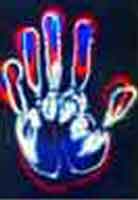 the effects of human touch. Do Reiki recipients have improved outcomes because they have received sustained human touch? Furthermore, how do you create a placebo standard for a hands-on healing technique? In 1999, placebo standardization was introduced into Reiki research, demonstrating that study participants couldn't differentiate between the identity of placebo and Reiki practitioners. The addition of a placebo arm in Reiki research strengthens study design and addresses the confounding variable of human touch.

Another obstacle to Reiki research is the inability of contemporary technology to document the existence of the biofield, much less study its makeup or measure changes in it. Superconducting quantum interference devices (SQUIDs) measure extremely small magnetic fields and may in the future prove useful to this study. The speed with which technological advances are being made may mean that the needed technology is on the brink of development. However, it is also possible that Reiki or biofields lie outside the bioelectromagnetic spectrum.
Fortunately, it is not necessary for science to document the existence of either Reiki or the biofield in order to measure the impact of Reiki on the human system (aspirin was used for 70 years before science began to understand how it works). Although some effects of Reiki are measurable, such as improved heart rate and blood pressure, many commonly reported benefits of repeated Reiki sessions, such as a sense of spiritual connection and enhanced self-esteem, may not be quantifiable. It is still important to document these reported benefits.

Patients who feel more spiritually connected and who simply feel better about themselves may well be patients who are easier to treat and who are better equipped to follow treatment protocols. In this way, Reiki might be shown to significantly, albeit indirectly, impact medical outcomes by supporting the ability of patients to access conventional medicine and gain a heightened awareness of their own needs.
What is the status of the research?
While the debate on how best to study integrative therapies such as Reiki is gaining steam, research attempts have been and continue to be made. Nonetheless, research into Reiki is just beginning. The National Center for Complementary and Alternative Medicine [2] (NCCAM) of the National Institutes of Health [3] (NIH) has completed five studies looking at Reiki's ability to benefit people with diabetes, advanced AIDS, prostate cancer, fibromyalgia, and stress.

Other published studies have looked at the effect of Reiki on measures of stress hormones, blood pressure, heart rate, and immune responsivity, and on subjective reports of anxiety [4], pain and depression [4]. The studies to date are typically small, and not every study is well designed. However, overlapping data from some of the stronger studies support the ability of Reiki to reduce anxiety and pain, and suggest its usefulness to induce relaxation, improve fatigue and depressive symptoms, and strengthen overall wellbeing. The Cochrane Database of Systematic Reviews contains a review on the use of touch therapies (including Reiki) for pain and a protocol for use of Reiki for psychological symptoms.
In addition to the increase in Reiki studies, attention towards evaluating the rigor of current research has also been initiated. The Touchstone Process was "developed to offer clear and scholarly understanding of the current state of Reiki research and provide recommendations for furthering structured investigations on Reiki's effectiveness." Using an iterative process of systematically analyzing published, peer-reviewed studies of Reiki, qualified experts provide summaries online that are available to the public through the newly developed website, Center for Reiki Research [5]. There are currently 26 articles posted on this site, including 12 that are considered robust in study design. This evaluative process is invaluable in supporting Reiki use within the context of evidence-based practice. Their work to date suggests that "Reiki shows some promise as a noninvasive tool for healing at the physical and nonphysical levels, particularly regarding the alleviation of pain, depression, and anxiety. However, further experiments are required with greater numbers of subjects to provide the statistical power necessary for meaningful interpretation."
Clinical application of Reiki has been researched primarily within the context of chronic health problems: cancer [6], palliative care, hospice [7], pain management, pre/post operative, HIV/AIDS, stroke rehabilitation, cognitive disorders, fibromyalgia, and depression/anxiety [8]. Recent attention has been directed towards application of Reiki practice in the elderly and long-term-care facilities, seeking improvement in quality of life and relief of chronic health-related symptoms. Research in this area is demonstrating reductions in stress, anxiety, pain, and physical symptoms in elderly patients, as well as improved coping, wellbeing, and self care. One study found that there was more gentle touch by staff after the Reiki research in their institution was completed. Other authors have commented that introducing Reiki into clinical practice often leads to a heightened awareness of the value of touch in providing comfort and enhancing wellbeing.
Several authors have documented effective use of Reiki in the direct provision of nursing care, including application within critical care, oncology, pre and post procedures, and a nursing intervention for pain, anxiety, and stress. Additionally, Reiki is being utilized as a self-care strategy among healthcare professionals, with the potential for decreasing burnout and increasing job satisfaction. Nurses and other healthcare providers learned Reiki self-care as part of a pilot study, and their comments afterward were encouraging and consistent with what has been reported elsewhere by people practicing Reiki self-care or receiving Reiki from another. They reported feeling less irritated, more compassionate, more alert, more grounded, more empowered, more peaceful, and protected. These findings were substantiated in a qualitative study on Reiki self-care among nurses with themes of stress management, self-healing, spirituality, and the parasympathetic nervous system when used for health care providers experiencing burnout. Reiki has been increasingly offered as part of workplace wellness programs to address burnout and improve skills in healthcare and other industries, as well as in university wellness centers.
How is Reiki regulated?

As Reiki practice becomes more integrated into health care, there has been an increased commitment to developing professional standards and guidelines for use. Many professional organizations and practice boards have official statements that guide and support the practice of integrative therapies, including Reiki practice. For example, the majority of the state boards of nursing in the U.S. provide statements that support integrative therapy use within the scope of nursing practice. (Click here [9] for the Minnesota Board of Nursing Statement of Accountability for Utilization of Integrative Therapies in Nursing Practice).
In some hospitals, use of Reiki by volunteers and nursing staff has resulted in the development of uniform practice and teaching standards. Touchstone Process investigators concluded that "Innovative areas for further study of Reiki include clinically useful Reiki protocols that can be implemented in fast-paced clinical environments, determination of the number of Reiki sessions needed for outcome effectiveness, continued exploration of self-care with Reiki, and investigation of the basic mechanistic principles responsible for Reiki's health benefits."
References/Further Reading
Assefi, N., Bogart, A., Goldberg, J., & Buchwald, D. (2008). Reiki for the treatment of fibromyalgia: A randomized controlled trial. The Journal of Alternative and Complementary Medicine, 14(9), 1115-1122.
Baldwin, A., Vitale, A., Brownell, E., Scicinski, J., Kearns, M., & Rand, W. (2010). The touchstone process: An ongoing critical evaluation of Reiki in the scientific literature. Holistic Nursing Practice, 24(5), 260-276.
Baldwin, A.L., Wagers, C., & Schwartz, G. (2008). Reiki improves heart rate homeostasis in laboratory rats. Journal of Complementary and Alternative Medicine, 14(4), 417-422.
Bossi, L.M., Ott, M.J., DeCristofaro, S. (2008). Reiki as a clinical intervention in oncology nursing practice. Clinical Journal of Oncology Nursing. 12(3), 489-94.
Bowden, D., Goddard, L., & Gruzeliei (2011). Reiki reduces anxiety, depression. Massage Magazine, 184, 77.
Brathovde, A. (2006). A pilot study: Reiki for self-care of nurses and healthcare providers.
Holistic Nursing Practice, 20(2), 95-101.
Caitlin, A. & Taylor-Ford, R. (2011). Investigation of standard care versus sham Reiki placebo versus actual Reiki therapy to enhance comfort and well-being in a chemotherapy infusion center. Oncology Nursing Forum, 38(3), online exclusive article.
Cuneo, C.L., Cooper, C., Drew, C.S., Naoum-Heffernan, C., Sherman, T., Walz, K., & Weinberg, J. (2011). The effect of Reiki on work-related stress of the registered nurse. The Journal of Holistic Nursing, 29(1), 33-43.
Diaz-Rodriguez, L., Arroyo-Morales, M, Fernandez-de-las-Penaz, C., Garcia-Royo, C., & Tomas-Rojas, I. (2011). Immediate effects of Reiki on heart rate variability, cortisol levels, and body temperature in health care professionals with burnout. Biological Research for Nursing, 13(4), 376-382.
Engebretson J., Wardell, D. (2002). Experience of a Reiki Session. Alternative Therapies in Health and Medicine, 8,48-53.

Guyton, A.C., Hall, J.E. (2000). Textbook of Medical Physiology, 10th ed. Saunders, p. 3.
Hulse, R.S., Stuart-Shore, & Russo, J. (2010), Endoscopic procedure with a modified Reiki intervention: A pilot study. Gastroenterology Nursing, 33(1),20-26.
Jain, S., & Mills, P.J. (2009). Biofield therapies: Helpful or full of hype? A best evidence synthesis. International Journal of Behavioral Medicine, 17(1), 1-16.
Joyce, J. & Herbison, G.P. (2009). Reiki treatment for psychological symptoms [Intervention Protocol]. Cochrane Database of Systematic Reviews, Issue 4.
Kryac, E. & Vitale, A. (2011). Reiki and its journey into a hospital setting. Holistic Nursing Practice. 25(5), 238-245.
Lee, M.S., Pittler, M.H., & Ernst, E. (2008). Effects of Reiki in clinical practice: A systematic review of randomized clinical trials. International Journal of Clinical Practice, 62(6), 947-954.
Mackay, N., Hansen, S., McFarlane, O. (2004). Autonomic nervous systems during Reiki treatment: a preliminary study. Journal of Alternative and Complementary Medicine. 10(6), 1077-81.
McEwen, B., Lasley, E.N. (2004). The End of Stress As We Know It. New York, NY: The Dana Press.
Mansour, A.A., Beuche, M., Laing, G., Leis, A., & Nurse, J. (1999). A study to test the effectiveness of placebo Reiki standardization procedures developed for a planned Reiki efficacy study. The Journal of Complementary and Alternative Medicine. 5(2), 153-164.
Meland, B. (2009). Effects of Reiki on pain and anxiety in the elderly diagnosed with dementia: A series of case reports. Alternative Therapies, 15 (4), 56-57.
Miles, P., True, G. (2003). Reiki-Review of a Biofield Therapy: History, theory, practice and research. Alternative Therapies in Health and Medicine. 9(2), 62-72: http://www.reikiinmedicine.org/pdf/alt_therapies_reiki.pdf [10].

Miles, P. (2007). Reiki for Support of Cancer Patients. Advances in Mind-Body Medicine, 22(2), 20-26: http://www.advancesjournal.com/adv/web_pdfs/miles.pdf [11].
Miles, P. (2003). Preliminary report on the use of Reiki for HIV-related pain and anxiety. Alternative Therapies in Health and Medicine. 9(2), 36: http://www.reikiinmedicine.org/pdf/research_letter.pdf [12].
Miles, P. (2005). If there is any significant experience with using Reiki in the hospital or ER setting and if there is any literature to support this use? Explore (NY), 1(5), 414.
Natalie, G.W. (2010). Reconnecting to nursing through Reiki. Creative Nursing, 16(4), 171-176.
NCCAM listing of Reiki research studies. Retrieved March 23, 2007 from http://nccam.nih.gov/health/reiki/#13 [13].

Olson, K., Hanson, J., Michaud, M. (2003). A Phrase II trail of Reiki for the management of pain in advanced cancer patients. Journal of Pain Symptom Management. 26 (5), 990-97.
Pocotte, S.L. & Salvador, D. (2008). Clinical consultation: Reiki as a rehabilitative nursing intervention for pain management: A case study. Rehabilitation Nursing, 33(6), 231-232.
Raingruber, B., Robinson, C. (2007). The Effectiveness of Tai Chi, Yoga [14], Meditation [15], and Reiki Healing Sessions in Promoting Health and Enhancing Problem Solving Abilities of Registered Nurses. Issues in Mental Health Nursing, 28 (10), 1141-1155.
Richeson, N., Spross, J., Lutz, K., & Peng, C. (2010). Effects of Reiki on anxiety, depression, pain, and physiologic factors in community-dwelling older adults. Research in Gerontological Nursing, 3(3), 187-199.
Shore, A.G. (2004). Long-term effects of energetic healing on symptoms of psychological depression and self-perceived stress. Alternative Therapies in Health and Medicine. 10(3), 42-48.

Schwartz, G., Russek, L. (1997). Dynamical Energy Systems and Modern Physics: Fostering the Science and Spirit of Complementary and Alternative Medicine. Alternative Therapies in Health and Medicine. 3(3), 46-56.
So, P.S., Jiang, Y. ,& Qin, Y. (2008). Touch therapies for pain relief in adults. Cochrane Database of Systematic Reviews.
Swann, J. (2009). An introduction to Reiki as an alternative therapy in care homes. Nursing and Residential Care, 11(1), 31-34.
Thomas, T. (2005). Reiki adds a new dimension to the term "quality of life" in the nursing home community. American Journal of Recreation Therapy, Fall, 43-48.
Toms, R. (2011). Reiki therapy: A nursing intervention for critical care. Critical Care Nursing Quarterly, 34(3), 213-217.
Tsang, K., Carlson, L. (2007). Pilot Crossover Trial of Reiki Versus Rest for Treating Cancer-Related Fatigue. Integrative Cancer Therapies, 6(1), 25-35.

Vanderbilt, S. (2006). Reiki--Simple and Profound. Massage and Bodywork. Retrieved March 23, 2007 from http://www.massagetherapy.com/articles/index.php/article_id/640 [16].
VanderVaart, S., Gijsen, V.M., de Wildt, S.N., & Koren, G. (2009). A systematic review of the therapeutic effects of Reiki. Journal of Alternative and Complementary Medicine, 15(11), 1157-1169.
Vitale, A. (2009). Nurses lived experience of Reiki for self care. Holistic Nursing Practice, 23(3), 129-147.
Vitale., A. (2007). An integrative review of Reiki touch therapy research. Holistic Nursing Practice, 21(4), 167-179.
Vitale A., O'Connor, P.C. (2006). The effect of Reiki on pain and anxiety in women with abdominal hysterectomies: A quasi-experimental pilot study. Holistic Nursing Practice, 20(6), 263-272.

Wardell, D.W., Engebretson, J. (2001). Biological correlates of Reiki touch healing. Journal of Advanced Nursing, 33(4), 439-45.
Whelan, K. & Wishnia, G. (2003). Reiki therapy: The benefits to a nurse/Reiki practitioner. Holistic Nursing Practice, 17(4), 209-217.
Created Date:
October, 2008