Grandparents

Outreach: An Example of Community Engagement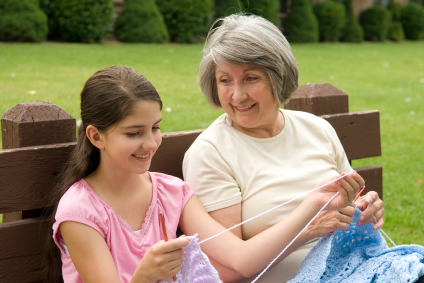 Lou Ann Freas, grandmother of twelve, was shocked to hear that hundreds of children in her Texas neighborhood were "latchkey kids," meaning they spent hours alone every day after school, waiting for their parents to return from work.
Rather than sit back and ignore the problem, Lou Ann decided to see if she could do something to help—and an idea came to her: Grandparents Outreach. The project would partner two parts of the community—latchkey kids and senior citizens—and develop an afterschool program where kids could spend time with the older community.
The benefits for both groups was clear—the children would have a place to go after school and would be provided help with their homework, games, and snacks, while the retired community could enjoy an opportunity to stay active and fueled by purpose.
Lou Ann advertised her project at a local home show, where she attracted interest from the retired community and local school districts. A nearby church offered its reception hall free of charge each afternoon, and an owner of several fast-food franchises donated a generous amount to train the senior citizens in childcare and hire a day-care professional to be on staff.
Grandparents Outreach opened its doors in 1989 and very quickly reached its maximum capacity, with forty children coming each day to spend time with the older community until their parents were home from work. Inspired by Lou Ann's idea, others have organized similar outreach centers in cities across the country.
Reference:
Fiffer, S., Fiffer, S.S. (1994). 50 ways to help your community. New York: Doubleday.