Processing Grief after Diagnosis
How Should We Cope with Unpredictable Loss?
It is an unequal challenge to discover your serious medical condition and continue forward. It upends your life, so of course that leads to overwhelming feelings of grief and loss. While this article explores grief through a medical diagnosis lens, some of the tips might be applied to many different types of grief.
Grief is a universal human experience.
Many people think about grief when it comes to death, but the Covid-19 pandemic illustrates the pervasive ways grief and loss can affect everyone including loss of health, freedom, livelihood, and even just a sense of normalcy. As people process during the uncertainty, it is crucial to acknowledge complex emotions and experiences of grief.
Emotions will vary widely, and whatever feelings arise – sadness, anger, denial, confusion, or otherwise – give yourself permission to feel them fully in addition to sharing them with others. While it is possible to work on grief informally, there are also many grief counselors and mental health professionals that are trained to offer support.
Are you...
Title

Grieving What Could've Been?

When you are diagnosed with a chronic or terminal illness, it may feel like your plans and dreams for the future have been taken away. This could be considered anticipatory grief or anticipatory loss.

If you're struggling with this part of grief, then try focusing on the present. It's okay to think about the future, so long as it's not disproportionate to the energy you put into your life now. A mindful awareness will help you focus on joy in the moment. When you start to feel stuck dissociating from the "now," try asking yourself, "What can I control in the next minute, the next hour, and the next day?"

Title

Grieving What Was Possible Before?

You might be grieving the loss of physical or mental abilities, such as the loss of a time without chronic pain, or maybe it's something personally significant like losing the ability to cook food for yourself in a home kitchen when staying in the hospital.
 
Just as it's important to give yourself the permission to grieve a loss, it's also important to adjust. It can help to seek support from others. It may also be beneficial to do research on assistive devices.
 

Title

Grieving The Loved?

You might have experienced a significant loss before a medical diagnosis, such as a partner, family, friend, or even pet. Secondary losses such as, loss of relationships, a home, or stable income, often follow significant loss.

 
You're not alone. 
No one should have to cope with grief alone. It's common for emotions following a diagnosis to vary widely. Cultural and familial context also play a role in this. 
Whatever feelings arise – sadness, anger, denial, confusion, or otherwise – give yourself permission to feel them fully in addition to sharing them with others. These feelings can come and go, oscillating back and forth like a pendulum. Growth is nonlinear. We are learning to integrate grief into navigating life with this loss. Over time as grief becomes more integrated into one's life, the intensity, frequency, and duration of grief may start to feel more manageable. 
While it is possible to work towards learning to live with and process grief, we want to encourage you that there are also many grief counselors and mental health professionals that are trained to offer support.
We reached out to Jordan Deines, a licensed clinical social worker and Director of Community Programs at the Fanconi Anemia Research Fund (FARF), to learn about how grief affects us. "Grieving can start before a diagnosis when unexplained symptoms are experienced, or even in the anticipation of a diagnosis; often in anticipation of what might be lost. It's not uncommon for caregivers or diagnosed individuals to grieve the future they expected."
Part of FARF's mission is to provide support services to those affected by Fanconi anemia worldwide. To accomplish that, they facilitate online support groups, virtual events to learn and connect, a volunteer card making program, "Postmarked with Love," and many other ways for the Fanconi anemia community to connect.
Companioning Grief
When working with people and their families, Deines values the Companioning Model from Dr. Alan Wolfelt. She says, "Companioning someone through grief means that we meet them where they're at.
"It's like walking with someone through a deep, dark forest that is grief and saying, 'I'm right here with you.'" Deines illustrates. "We're not forcing any preconceived notions about grief, such as the misunderstood stages of grief, or that grief has a timeline - there isn't an end point. We're here for them, but at no point are we saying, 'you need to move on.' Our job is to provide compassionate support and care along the way."
The "Stages of Grief" or the "Five Stages of Grief" proposed by psychiatrist Elisabeth Kübler-Ross is probably the model of grief you know. It is one way to understand grief, but there are some common misconceptions. Kübler-Ross didn't intend for the stages to be interpreted as a regimented process that steadily progresses. In her last book On Grief and Grieving: Finding the Meaning of Grief Through the Five Stages of Loss she says, " … there is not a typical response to loss, as there is no typical loss. Our grieving is as individual as our lives."
Collective
One way to cope with grief is by increasing social connections. The COVID-19 pandemic has united people in a shared struggle which fosters a collective consciousness about grief. Communities worldwide have come together to support each other, share stories, and honor the lives lost. From virtual memorial services to public displays of solidarity, collective mourning offers solace, strength, and a sense of belonging.
Technology
Technology has changed the way many people experience and express grief. Social media has created new platforms for people to share their experiences and connect with others who are going through similar struggles. Online support groups or forums can provide a sense of community and connection for people who may not have access to in-person support. Social media is not always beneficial as it may cause vicarious trauma. Try to be mindful of your relationship to social media if you start to have increased feelings of anxiety, depression, and listlessness. 
Finding Healing and Resilience
Navigating grief - whether it's following a diagnosis or during a global crisis - necessitates the cultivation of collective resilience. Supporting one another, both emotionally and practically, becomes paramount. This includes creating spaces for open dialogue, destigmatizing mental health conversations, and providing accessible resources for grief counseling and support.
When listening to grief experiences (whether your own, or another's) practice simply showing up without expectations or needing to "find the right words." Ask, how can I emphasize the power of holding space, listening, and validating foremost?
The pandemic has taught many people the value of empathy, the strength of human connection, and the importance of prioritizing mental health. Moving forward, people can work towards building compassion that supports the healing journeys of grieving individuals and communities.
Try this - 5 Ways to Increase your Social Connection to Support Healing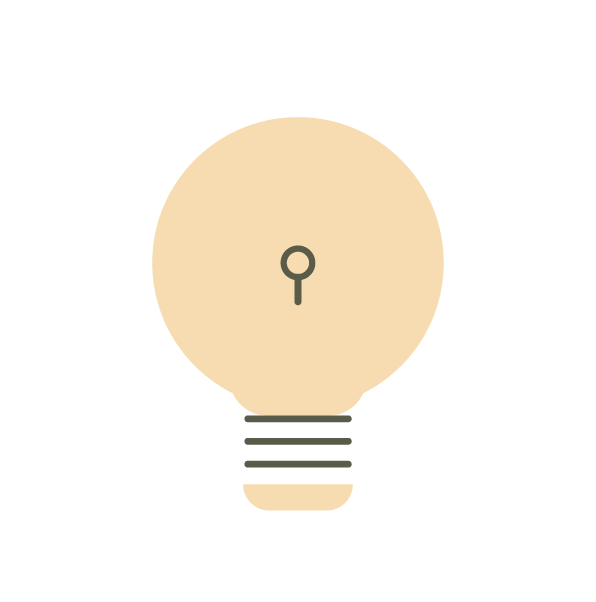 Write a letter or join a writing support group.
You can write to anyone, whether they are physically present on this earth or not, including yourself. You can also choose to send, or not to send the message. Giving a form to amorphous feelings may help find definition. Often, emotions flow out of us and can be expressed in writing even when we aren't aware we are holding on to them.
Find a trained professional.
Unfortunately, this may not be available to everyone based on cost and locations, but consider all the resources that may be around you like at your school, at a religious institution nearby, or otherwise in your local community. There are also many opportunities for free, online grief support groups.
Identify dates, people, places, or activities
What brings your grief to the forefront? Plan ahead for these situations if you can. For example, if the anniversary of a diagnosis or death is coming up, carve out time to honor it if this feels right to you. It might not feel right for everyone. This may look like taking a day off work or classes, surrounding yourself with a supportive person or pet, or planning something special to honor the anniversary like cooking a special meal or planting a tree.
Consider talking with someone you trust about your grief.
Often the biggest struggle in grieving is isolation. Talk to a trusted friend or family member. Share how you are feeling. Ask them to just be with you without offering solutions or cliche advice.
Read or listen
Read or listen to a book that might add insight to what you are experiencing and encourage those in your support system to do the same. In No Cure for Being Human, Kate Bowler serves up some refreshing truths about what it actually feels like to go through something horrible. She removes the pressure to make sense of challenging times and gets real about how hard life can be. Her discussion questions can help start a meaningful conversation with your support network.
Here's a short list of other notable organizations that offer so many different services such as support groups, helplines to call or text, educational videos, and much more.
The U.S. Crisis Call Center | 775-784-8090
Expert Sources
We'd like to thank the following contributors for their expertise.
Jordan Deines, LCSW
Megan Voss, DNP, RN
Written by: Jacques Lerouge
Image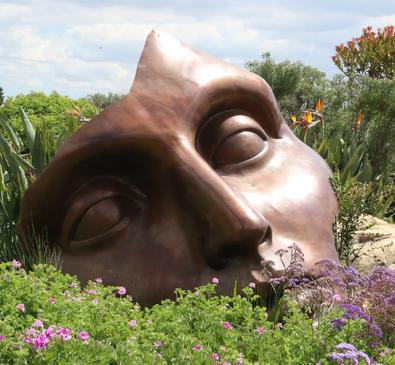 Image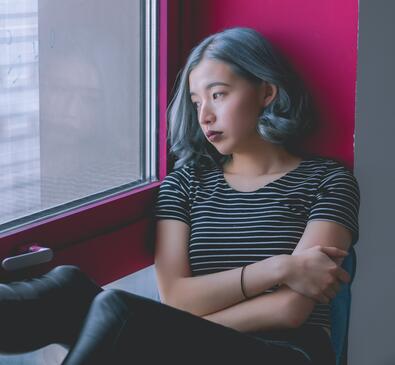 Title
Conversation Toolkit: Loneliness
Image