Reflexologists postulate that reflexology helps release stress, which in turn helps the body heal and regenerate itself. There are several theories about how this process work.
Theory #1: Reflexology works with the central nervous system.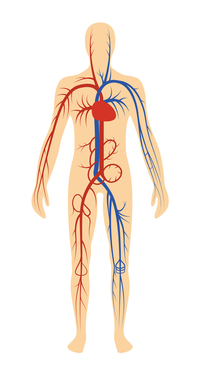 This theory builds on research done in the 1890s by Sir Henry Head and Sir Charles Sherrington, who began to show through their research that a neurological relationship exists between the skin and the internal organs, and that the whole nervous system adjusts to a stimulus.
According to the theory, the reflexologist's application of pressure to feet, hands, or ears sends a calming message from the peripheral nerves in these extremities to the central nervous system, which in turn signals the body to adjust the tension level. This enhances overall relaxation, brings internal organs and their systems into a state of optimum functioning, and increases blood supply (which brings additional oxygen and nutrients to cells and enhances waste removal). It positively affects the circulatory, respiratory, endocrine, immune, and neuropeptide systems in the body.