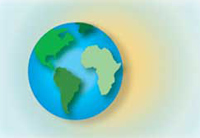 The quality of essential oils can vary widely. As a consumer (and even as an aromatherapist), it is difficult to assess quality. Essential oils come from all over the world, and suppliers or companies usually obtain oils from farmers or wholesalers whose practices and integrity they have come to trust over time. The end consumer would not be aware of (or have the capability to assess) those relationships and practices. For those interested in learning more about regulating bodies and certifying organizations, some information and links are provided below.
How are essential oils regulated?
Under the Federal Food, Drug, and Cosmetic Act and the Dietary Supplement Health and Education Act, the Food and Drug Administration (FDA) has responsibility for regulating foods, food additives, drugs, cosmetics, and dietary supplements. The legal difference between these categories is determined by the product's intended use.

The FDA considers essential oils either cosmetics or drugs, depending on their intended use. The FDA makes decisions concerning the regulation of essential oils on a case-by-case basis. For example, if a company claimed that the aroma of an essential oil promoted attractiveness, the FDA would most likely regulate the product as a cosmetic. If a company claimed that an essential oil was effective as an aid for quitting smoking or in treating or preventing any other condition or disease, the FDA is more likely to regulate the product as a drug.