Senior at the University of Minnesota, Web Producer of the Student Corner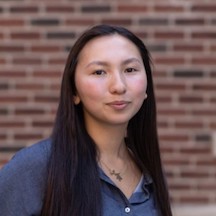 Sylvia Rani, a senior at the University of Minnesota majoring in technical writing, is the writer and producer of the Student Corner of the Taking Charge of Your Health and Wellbeing website. In addition, Sylvia is a part of a team that has launched many online learning modules for healthcare professionals, students, and the general public on the topics of integrative nursing, wellbeing, and integrative therapies.
Sylvia also is the editor of the Voices section of the Wake student-run magazine.