Mary Jo Kreitzer, RN, PhD
Director of the Earl E. Bakken Center for Spirituality & Healing, University of Minnesota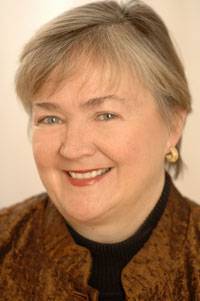 Mary Jo Kreitzer is the founder and director of the University of Minnesota's Center for Spirituality & Healing, where she teaches and conducts research on optimal healing environments and mindfulness meditation. She serves on numerous editorial boards, has authored or co-authored more than 90 scholarly papers and book chapters, and lectures and consults both nationally and internationally. She is the past vice-chair of the Consortium of Academic Health Centers for Integrative Medicine.
Dr. Kreitzer is also a professor in the School of Nursing and a fellow in the American Academy of Nursing. She earned her bachelor's and master's degrees in nursing and her PhD in health services research, policy, and administration.
Dr. Kreitzer is a featured contributor to the Center for Spirituality & Healing's Wellbeing blog.