Mental Health Practitioner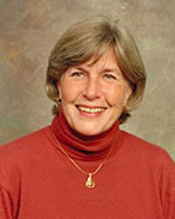 Sue Towey has been a faculty member with the Center for Spirituality & Healing at the University of Minnesota since its inception in 1995 and has created several courses for the Center's Graduate Minor in Integrative Therapies and Healing Practices.
Sue is an ANCC Board-Certified Advanced Practice RN, a Clinical Nurse Specialist in Adult Psychiatry and Mental Health, (with prescriptive privileges) as well as a Licensed Psychologist. Her extensive professional experience (30 years) includes program development, clinical supervision, and practice in psych/mental health.
Sue is currently in private practice as a mental health practitioner (Integrative Health Consultants). She works collaboratively with clients and other health practitioners to integrate holistic mental health modalities into treatment.