Although essential oils have been used therapeutically for centuries, there is little published research on many of them. However, this is beginning to change as more scientific studies on essential oils are conducted around the world.
Clinical studies are currently underway in Europe, Australia, Japan, India, the United States, and Canada. Many of these studies describe the remarkable healing properties of various oils.
Who is doing the research?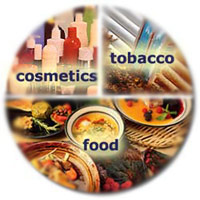 A significant body of research on essential oils has been conducted by the food, flavoring, cosmetics, and tobacco industries. They are most interested in the flavor, mood alteration, and preservative qualities of essential oils. Some of these companies have also conducted extensive research on the toxicity and safety of essential oils.
Although much of this research is proprietary and not generally available to consumers, some of it has made its way into cosmetic and plant product journals. These journals are important sources of information as we accumulate a growing body of knowledge on essential oils.
Most of the studies that have been published in the English language scientific literature have been conducted in laboratories and they have not been tested on humans, but this is changing.