It is important to find a massage therapist with the skills you need.  Below are some easy steps you can take.
1. Identify your goals and health status
The first thing you should do is set goals for the massage session(s).  Are you interested in:
Reducing stress?
Reducing muscle contractions or tightness?
Living without chronic or acute pain?
Improving your work performance?
Enhancing your general health and wellbeing? 
Improving your ability to participate in sports?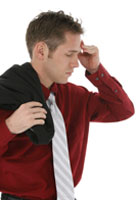 Secondly, think about why you want to see a massage therapist:
Did a licensed medical professional such as physical therapist, medical doctor, or chiropractor suggest you try massage?
Are you managing any conditions your doctor is not aware of but hope that massage might alleviate?
Do you know someone who has many of the same aches and pains as you and who has benefited from receiving massage therapy?
Your answers to these questions will help you determine what skills you are looking for in a massage therapist.
2. Get some names
Many people are most comfortable getting a personal referral from a friend. Sometimes your friend can answer questions about the massage therapist and explain how they benefited from visiting this therapist.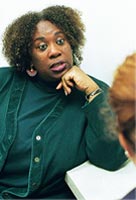 Another great source for referrals is your primary healthcare provider or a medical specialist. They may have a list of massage therapists that have specialized training and experience in techniques that are effective in treating your condition or complaint.
Other sources are professional associations, such as the American Massage Therapy Association and the Associated Bodywork Massage Professionals. These sites generally check the qualifications of therapists listed.
You can also check out massage schools, local fitness/health clubs, spas, wellness centers, and chiropractic offices. 
Consumer should be cautious about selecting a massage therapist based solely on websites, listings in the yellow pages, local magazines, or newspapers. Most advertising venues do not screen for therapists who are self taught, running business illegally, or providing escort and sexual services. It will be up to you to do some homework.
3. Consider your personal preferences
You may want to include or eliminate potential therapists or styles based on personal preferences. For example:
Would you be most comfortable with a male or female therapist? 
Is location important? (If you plan to go once or twice a week, you may want to find a therapist close to work or home.)
4. Make a phone call to find out more about the therapist
If you don't already have this information, call and ask about:
Style or techniques used
Philosophy of care
Years in practice 
Specialty areas, experience with particular conditions (diabetes, heart disease, pregnancy)
Training, advanced certification 
If the therapist belongs to professional organizations, and if so, which ones
You should look for a massage therapist who has at least 500 hours of training from a reputable, accredited school. (You can find out if a school is accredited by contacting the school directly.) 
If a therapist is nationally certified by the National Certification Board for Therapeutic Massage and Bodywork (NCBTMB), he or she has at least 500 hours of training from an accredited school and has passed a written exam. 
Another clue that the therapist is qualified is membership in a professional association that has established a certain level of professional preparation to join. These are the American Massage Therapy Association and the Associated Bodywork Massage Professionals.
If there is any doubt or apprehension on your part, it is always appropriate to clarify the style or techniques that the massage therapist uses and that the service you are booking is a non-sexual massage. 
5. Ask about costs and logistics
Ask about the fee. Specifically, ask:
What lengths of sessions are available and what is the fee for each. Typically, therapist will offer you a number of options, generally 30, 45, 60, 75 or 90 minutes. Ask if the rate is for hands-on time or if the intake is included in the time.
Are there different fees for different techniques?
Might your massage be covered by insurance?
Are there any additional fees or taxes?
Do they offer any special or discounted package rates?
Also ask about logistics:
How far in advance do you generally need to make an appointment?
What does the scheduled time mean-when you should arrive or when you should be ready to start the massage?
What is the cancellation policy? 
Do you need to bring clothes to better experience clinical therapies? For example, should you bring a bathing suit, gym shorts, or work out bra to wear during the massage? Should you bring clothes to change into afterward? 
Do they want to see a prescription from physician, exercise plan from physical therapy, or post surgical prescription?
What is the therapist's draping policy?
Finally, to arrive more relaxed, get clear directions and learn about parking options.