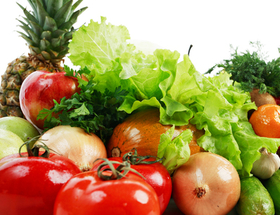 The food we eat gives our bodies the "information" and materials they need to function properly. If we don't get the right information, our metabolic processes suffer and our health declines.
If we get too much food, or food that gives our bodies the wrong instructions, we can become overweight, undernourished, and at risk for the development of diseases and conditions, such as arthritis, diabetes, and heart disease.
In short, what we eat is central to our health.  Consider that in light of Webster's definition of medicine: "The science and art dealing with the maintenance of health and the prevention, alleviation, or cure of disease."
Food acts as medicine--to maintain, prevent, and treat disease.