The ways in which people use Ayurvedic medicine are as varied as the users. Many people use it to complement or supplement their conventional Western treatments.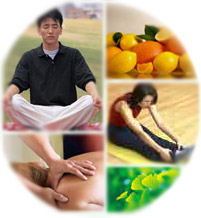 For example, some adherents find that Ayurvedic therapies minimize the side effects of chemotherapy. Other people use rejuvenation regimens to "recharge" during the course of a chronic illness. And some follow Ayurvedic diets with the goals of eating more nutritiously, gaining energy, and maintaining a healthy weight.
Still others employ Ayurveda, especially non-medical practices, to simply build and maintain greater overall physical, mental, and spiritual health.
Ayurveda provides many techniques that are easily adapted into daily life, including massage, meditation, and herbal therapies.