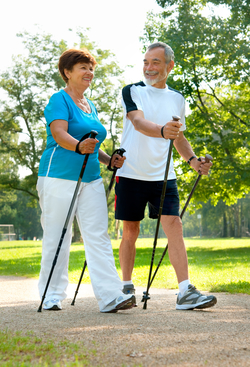 When it comes to your healthcare, it pays to take charge. Adopting a healthy lifestyle, getting preventative care, doing your research, and having a strong partnership with your healthcare provider has plenty of benefits.  Following the guidelines and recommendations in this section can lead to a better health experience, a collaborative relationship with your care providers, and, ultimately, better health outcomes.
Did you know:
According to the World Health Organization, 80% of chronic diseases are preventable.
The major contributors to chronic disease are an unhealthy diet, physical inactivity, and tobacco use.
Taking charge lowers healthcare costs
Good habits can save money. Taking care of yourself prevents health problems and saves money by reducing the number of office visits and medications you need. Research at Fairview Health Services in Minnesota found that patients who were actively involved in self-care saved 21% on their medical bills.